DirectPark GmbH Milestones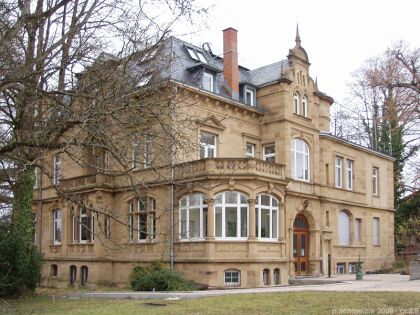 Head office - See information below
In 1986 the ever-increasing shortage of parking space in inner cities led us to start thinking about developing an automated parking system. This culminated in our first patent in 1990. The original idea was developed, refined and implemented in conjunction with the Steinbeis research foundation and Heilbronn technical college.
In 1999 the prototype for an automatic DirectPark System was constructed. The parking system received all the necessary safety certificates and permits (e.g. TÜV, ISO 9001, Verband der Sachversicherer) including fire safety certificates. A detailed technical design for the parking solution was patented in 2001.
In December 2001 DirectPark GmbH was in Heilbronn, Germany, founded to market the system. DirectPark GmbH owns the patents for the parking system.
In 2003 DirectPark received a start-up award in Baden-Württemberg (one of the German 'Laender'). In the same year DirectPark signed a contract with Woba Dresden for the construction of an automatic car park with 192 parking spaces in inner-city Dresden. The city's renowned architects, IPRO (who were also involved in the reconstruction of the famous Frauenkirche in Dresden) planned and implemented the shell. In March 2004 the construction of the DirectPark System itself began, and by January 2005 the building was handed over to the public. This car park is currently the largest public automated parking system in Germany, Austria and Switzerland, and received an innovation award in 2004 from the Federal Ministry for Construction.
In 2004 another technology - already incorporated in the Dresden system - was submitted to the patent office. Ideas for a completely junction-free parking system were refined.
In November
2005
DirectPark GmbH was chosen to present its DirectPark System in Dresden as part of 'Germany - Land of Ideas' (
www.land-der-ideen.de
), an event organised to coincide with the FIFA World Cup 2006.
Informationen zum Firmensitz
1861 - The villa is built for 200,000 Reichsmark by Therese Knorr, Alfred Knorr's widow
1937 - Mrs. Anne Keiper-Knorr sells the villa to the German Reich
1949 - Transfer to the Federal Property Office
1959 - The district draft bord (Kreiswehrersatzamt) moves into the villa
1996 - Purchase of the villa for use by the company WertFinanz GmbH
1997 - Extensive renovations
2001 - After foundation the DirectPark GmbH moves into their offices in the villa
Article about the villa on Wikipedia